Mike Everitt - MLB #57 retired 2019 crew chief

Jim Kirk - President and CEO of Ump-Attire.com

Gary DiFabio - LLWS 2016 and SoCal Collegiate Umpire

Kelly Dine - LLWS 2019 and 1st CBUA Female Umpire

Dawn Van Skike - Semper Fi Fund (Jasper-Veteran Lead +1 Moto Vet)

Melissa Lee - 22 Until None

Matt and Greg Rap Session with Q&A

Kyle Bujno/ Clayton McDaniel - Alumni Testimonials and Discussion

Congratulations to our Alumni Happy Hour winners:
Jeff Etheridge - Southwest Airlines Vouchers (x2)
Bill Bruce - 5 Love Languages Book
Jeffery Keith - Wilson Camo Mask
UMPLIFE Personalized 4-Pack of:
Bag, Chest Protector Harness, Mask Harness, Lineup Card
Eric Murray
Kyle Bujno
David Bogen
David Jenkins
Seantoya Hinton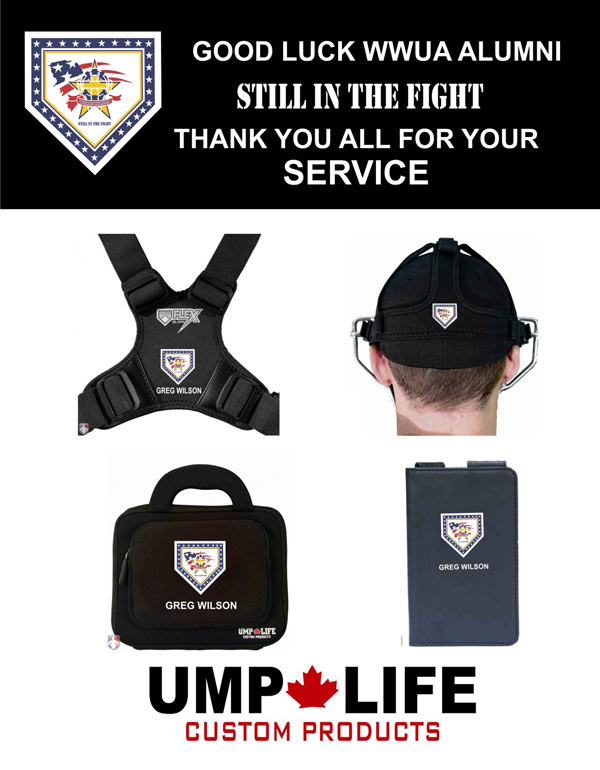 Hosted by Matthew Currin and Greg Wilson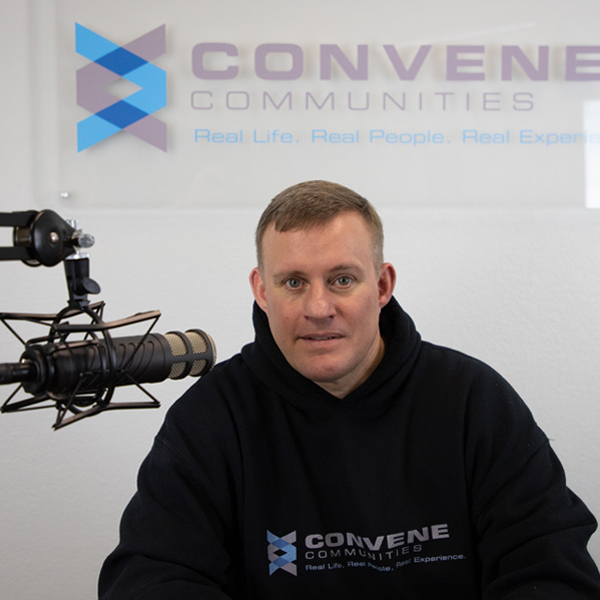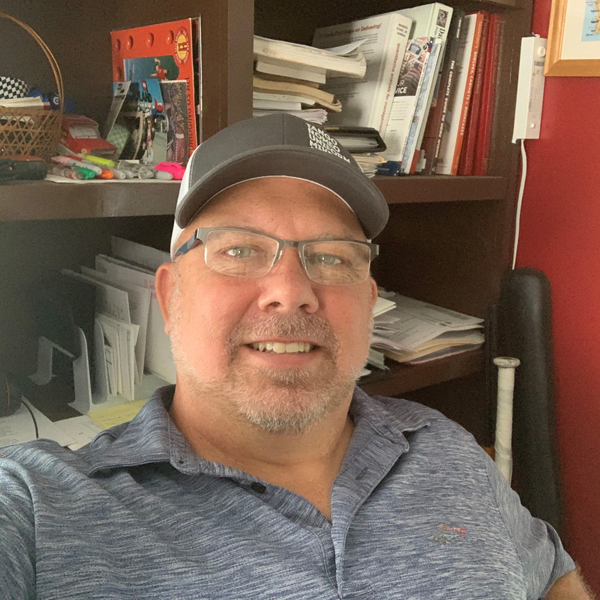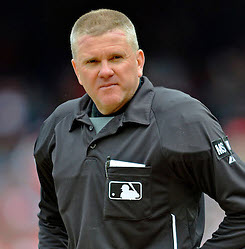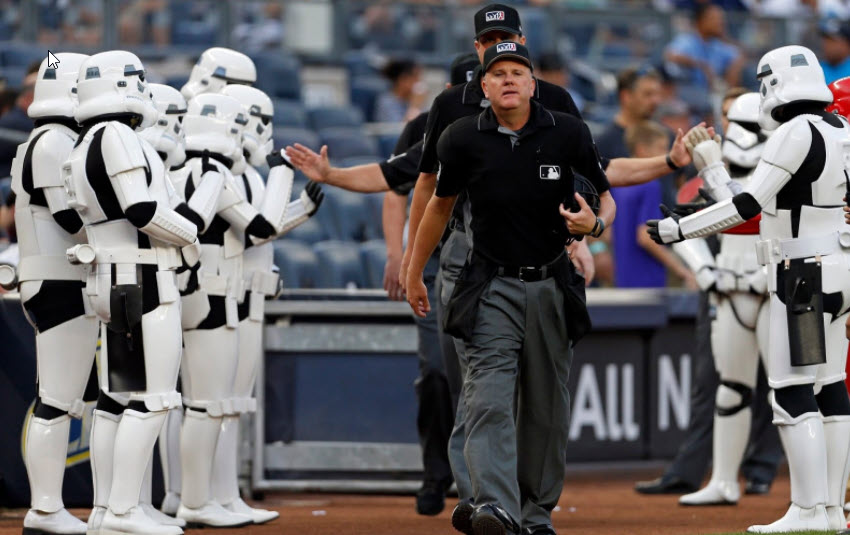 Mike Everitt, Retired MLB Crew Chief - #57
MAJOR LEAGUE SERVICE TIME: 20 Years
Joined the Major League staff in 1999...was appointed a crew chief for the 2017 season...worked the 2013 AL Wild Card Game; the 2016 NL Wild Card Game; the Division Series (2001, 04-07, 09, 12, 15, 17); the League Championship Series (2002-03, 08, 11, 13, 16); the World Series (2007, 09, 15 as Replay Official); and the 2006 All-Star Game...attended the Harry Wendelstedt Umpire School (1987)...previously umpired in the Gulf Coast League (1987), Midwest League (1988, 90-91), Eastern League (1992), Texas League (1993-94), Venezuelan Winter League (1994-95) and Pacific Coast League (1995-99)...was the home plate umpire for Kevin Millwood's no-hitter on April 27, 2003.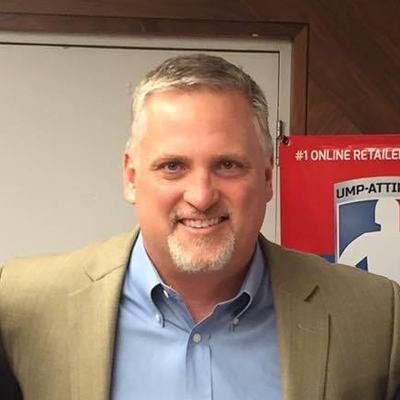 Jim Kirk, President UMP-ATTIRE.com
Jim is a leading expert, educator and author on umpire gear, safety & appearance. After playing baseball at Centre College, he worked as a high school umpire during the Elbeco shirt years. He became involved in E-Commerce while working on an MBA in the early 2000s and bought Ump-Attire.com in 2006, He eventually led it to the leading umpire gear & attire retailer worldwide and a "Best Places to Work in Louisville" honor in 2020. He maintains long-standing relationships with Minor League Baseball Umpire Development & Training Academy and the National Association of Sports Officials (NASO). He serves as an adviser to UMPS CARE Charities, the charity of MLB umpires, served as a 2-term board of director from 2012-2018, and was named their 2015 Ambassador Award recipient. A supporter since the inception of the Wounded Warrior Umpire Academy, he was named to their Board of Directors in 2020.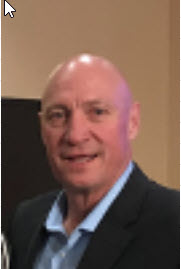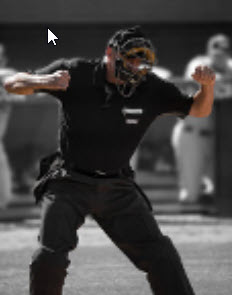 Gary DiFabio
LLWS 2016 and SoCal Collegiate Umpire
"Success is not final; failure is not fatal; It is the courage to continue that counts"
Gary DiFabio was born in Chula Vista, California to a Navy family and raised in Alameda California. He played high school and college baseball in his youth. After getting married and having children he began coaching his boys as well as being introduced to umpiring because of a shortage of officials. He quickly realized that he enjoyed umpiring and continued to explore the opportunity.
Gary has been one of the few "nonprofessional" umpires to have progressed to umpire Division 1 baseball but his route there started in Little League. Gary spent 25 years umpiring Little League baseball. At this point Gary was in his late 40's and happy to be volunteering his time doing what he loved. Then he was approached by someone who was watching him umpire and asked him "are you interested in umpiring College baseball?" After umpiring nothing but Little league Gary took the leap to College baseball without ever umpiring even a High School game. Gary's Little League journey culminated in 2016 when he had the honor to umpire in the Little League World Series in Williamsport. He worked the final championship game at 2nd base and acted as the crew chief for the World Championship game. This was the highlight of 40 years of volunteer service to Little League baseball.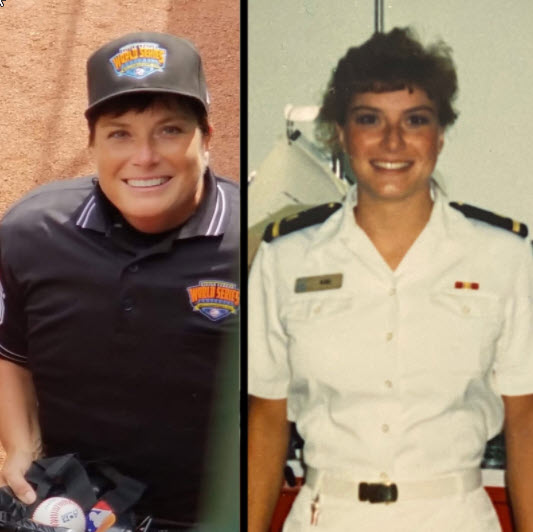 Currently resides in Hudson, Ohio (born in the great Pittsburgh, PA and grew up in Erie, PA)
Currently teaches PLTW Biomedical Science, North High School (Akron Public Schools), OH
Licensed as a high school biology teacher, 2015-present
Licensed as an R.N. (now inactive while teaching), 1991-2017
My husband Jeff and I are the proud parents of 3 sons: Steven, Alex, and Aiden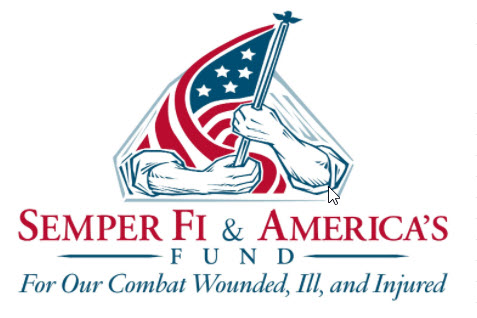 Dawn Van Skike
Semper Fi Fund (Jasper-Veteran Lead +1 Moto Vet)
The Semper Fi and America's Fund originally started with the mission to provide combat wounded, critically ill and catastrophically injured Service Members with immediate financial assistance and quality of life solutions to lift the burdens of their new reality, so that each Family could focus on their loved one's recovery.
With a desire to expand its efforts beyond Marines and Sailors, the Semper Fi Fund announced in March 2012, the creation of America's Fund: a self-funded program of the organization designed to direct urgently needed resources and financial support to combat wounded, critically ill, and catastrophically injured members in all branches of the U.S. Armed Forces and their families.
In 2019, The Fund was officially renamed to "The Semper Fi & America's Fund.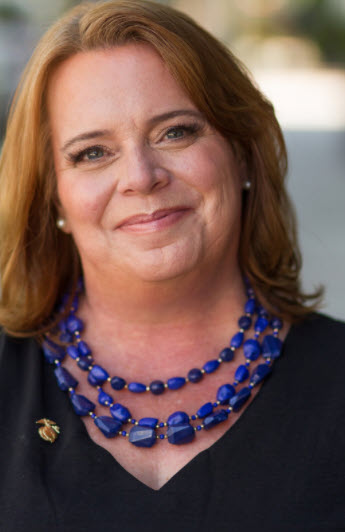 Melissa Lee
22 Until None
We are 100% volunteer, including the Board of Directors.
In addition to our chapters we have 2 social media peer support groups:
Keepers (for all veterans and servicemembers ONLY)
Sister's Keepers (for female veterans and servicemembers ONLY).
We support all servicemembers of all service periods, all MOS, all branches (including CG),
male and female, combat and noncombat, all ranks.
Our mission is to educate on available resources to stop the veteran suicide epidemic, to promote in person get togethers and buddy visits, and provide a safe place to vent and talk through issues among peers.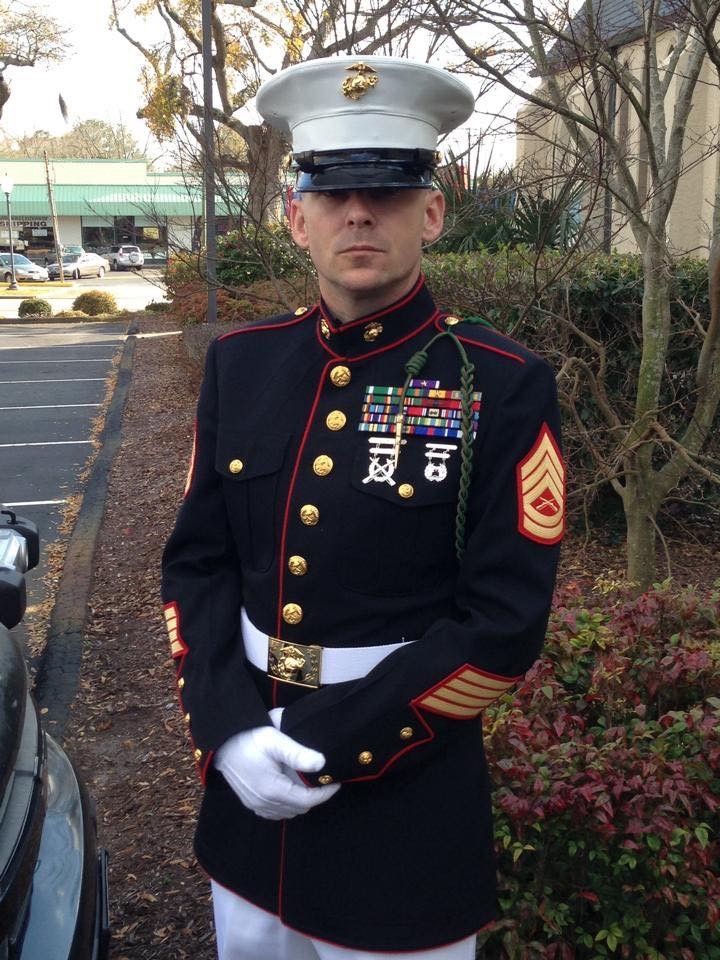 I joined the Marine Corps right out of high school in 1996 and became an infantryman. In 1999, I deployed as part of three missions/campaigns. First, we protected the Kosovo refugees at a refugee camp in Fier, Albania. The second mission was in Kosovo. Once the Serbian forces signed a peace treaty, we moved in to provide security for the nation. The last mission was in Ismit, Turkey, after they were hit with a massive earthquake. In 2005, I received orders to 2nd Battalion, 2nd Marines deployed to Fallujah, Iraq, to conduct combat operations in support of Operation Iraqi Freedom. During this time, I was wounded twice earning two Purple Hearts. I was moved to the initial Wounded Warrior barracks but healed up and returned to my unit as soon as I could to deploy again. It was not until the end of 2014 that I realized the combat I had seen was taking a serious toll on me. I was transferred again to the Wounded Warrior Battalion East, Camp Lejeune, and finally retired after 20 years, in 2016.
How has WWUA had an effect on my life: As a youth baseball coach I was reserved about becoming an umpire. Once I graduated from the WWUA in 2015, I realized I had been on the wrong side of the plate. I have had the opportunity to meet, learn and develop from some of the best umpires that the game of baseball has to offer. Not only are they great officials, the are great people. They listen to our stories and feel our emotions. They teach the game to coincide with our injuries. I have had the great privilege to take my officiating to the collegiate level now. I have even been asked to return to the WWUA as an instructor on a few occasions. When I retired, one of my fears was leaving the uniform and brotherhood behind. Now I have a new uniform and new brotherhood. I am proud to part of the WWUA and enjoy the peer to peer support we provide each other.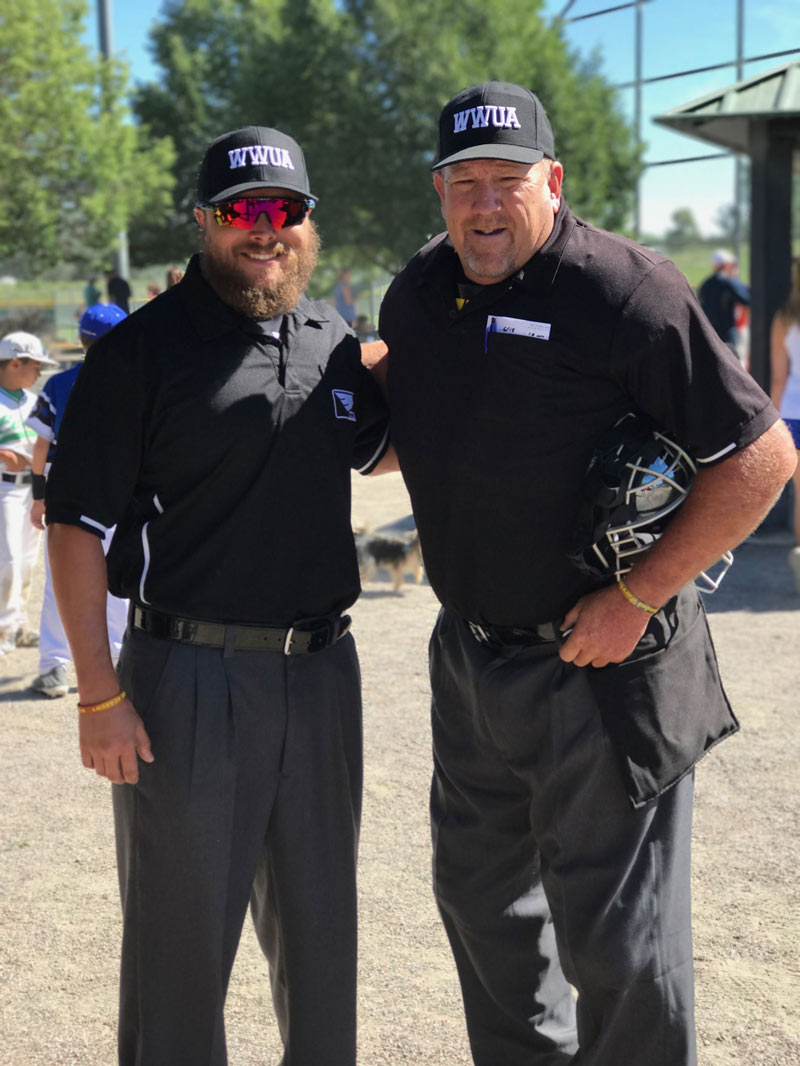 My name is Clayton McDaniel, I joined the United States MARINE Corps in 2006, Deployed to Southern Helmand Providence Afghanistan from 2010-2011, and EAS in 2013. After Active duty I found myself wondering where will I end up, or what will I do now with my life. I struggled with a lot of self guilt as though I had left MARINES behind and battled with self disappointment on the struggles of what was left after deployment.
Upon my attendance in 2015 in Denver Colorado I learned that the WWUA not only trains you for Umpiring, but it also serves a much higher purpose. The purpose is to bring together the brotherhood and sisterhood of being in the service, as well providing a place to go to get away from the everyday struggles of life. This is a place to go to re-unite with the Veterans and service members who have walked that line and will listen and also need a friend.
The staff are extremely understanding of any physical or mental issues and help guide you through whatever you need to be successful in Umpiring and life. Every single Instructor of the WWUA has always been there when you call even after the Camp is over. The Instructors don't use this as a way to feel like they have done theire deed for the year. The instructors truly care about your well being and your families well being and they will always be there for you and your family.
I encourage anyone who is capable of attending to just try it out, there is no harm no foul for just trying it. There is nothing to loose and everything to gain.