Professional Umpire Advisory Group
The Wounded Warrior Umpire Academy is supported by our own Professional Umpire Advisory Group (PUAG).  It consists of umpires who have worked at the highest level of Professional Baseball.  The PUAG assists the WWUA in the following ways:
Oversight of planning and board meeting minutes. The PUAG receives all Board minutes and Association communications.  They are given full latitude to interject and provide guidance or input on any areas which we could improve on.
Rules Training Videos. The PUAG reviews video situations with a board member and provides key input on important elements of the play presented.  The instruction is recorded and posted exclusively for Association members to learn from.
Personal Mentoring. The PUAG calls in and speaks directly with the Association on various topics from time to time.  Venues include our monthly Alumni Zoom calls, our classroom sessions during the 10-day academy and other events where practical.
General Liaison to Professional Organizations. The members of the PUAG have various memberships and connections in conjunction with their umpiring careers.  They leverage their relationships with these organizations to promote the WWUA and find opportunities for the WWUA and its membership.
Current Members of the PUAG:
Mike Everitt #57 (retired, now Crew Supervisor)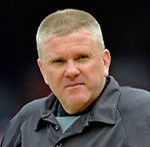 CAREER: Joined the Major League staff in 1999...was appointed a crew chief for the 2017 season...worked the 2013 AL Wild Card Game; the 2016 NL Wild Card Game; the Division Series (2001, 04-07, 09, 12, 15, 17); the League Championship Series (2002-03, 08, 11, 13, 16); the World Series (2007, 09, 15 as Replay Official); and the 2006 All-Star Game...attended the Harry Wendelstedt Umpire School (1987)...previously umpired in the Gulf Coast League (1987), Midwest League (1988, 90-91), Eastern League (1992), Texas League (1993-94), Venezuelan Winter League (1994-95) and Pacific Coast League (1995-99)...was the home plate umpire for Kevin Millwood's no-hitter on April 27, 2003.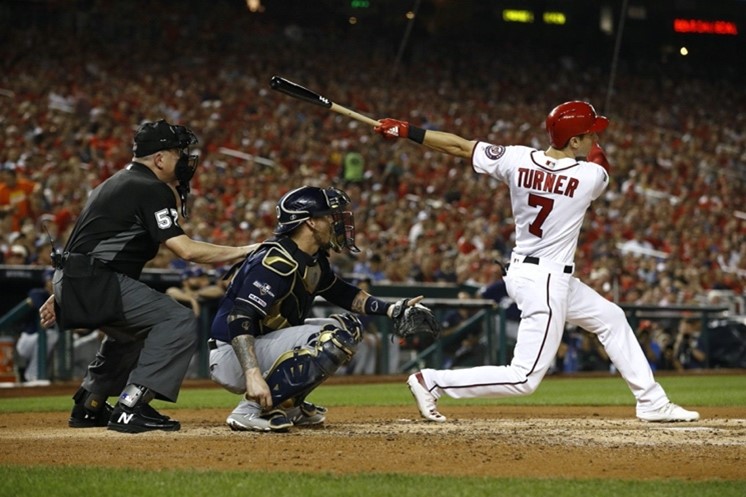 PERSONAL: Born in August 1964 in New Mexico...resides in Iowa...attended New Mexico State University…hobbies include playing the trumpet…played in the 1982 Connie Mack World Series…was a two-time All-State Music trumpet player in 1981-82...involved with the Hope Lutheran Church...is an active supporter of Umps Care and Calling for Christ, fellow Umpire Ted Barrett's professional umpire ministry...the political enthusiast enjoy
CAREER: Joined the Major League staff in 2014...worked the 2015 and 2019 NL Wild Card Game; the 2016 AL Division Series; the 2017 NL Division Series; the 2018 ALDS; and the 2019 ALCS...worked his first All-Star Game in 2018 in Washington, DC...worked the 2017 World Baseball Classic...worked his first Major League game on April 24, 2010 between the Colorado Rockies and the Florida Marlins in Denver....began to work in the Minor Leagues in 2002...previously umpired in the Arizona League in 2002, Florida Instructional League (2002-04), Northwest League in 2003, Midwest League in 2004, Carolina League in 2005, Arizona Instructional League in 2005, Eastern League in 2006-07, Venezuela Winter League in 2007-2008, Arizona Fall League in 2008-09, Dominican Winter League in 2010-11 and Pacific Coast League from 2008-13...had worked 346 Major League games as a call-up umpire prior to his 2014 promotion.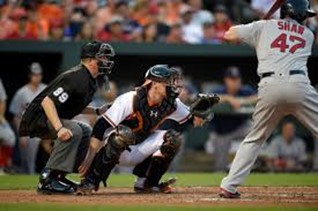 PERSONAL: Born in December 1981...resides in Colorado with his wife Theresa, daughter Leighton and sons Caden and Declan...graduated from Pomona High School in Arvada, Colorado in 2000...attended Colorado State University and University of Phoenix...in the offseason, he enjoys working out, playing golf, and spending time with his family...is active in Calling for Christ, a professional umpire ministry...began umpiring at age 15 when his father, Robert, introduced it to him as a summer job.