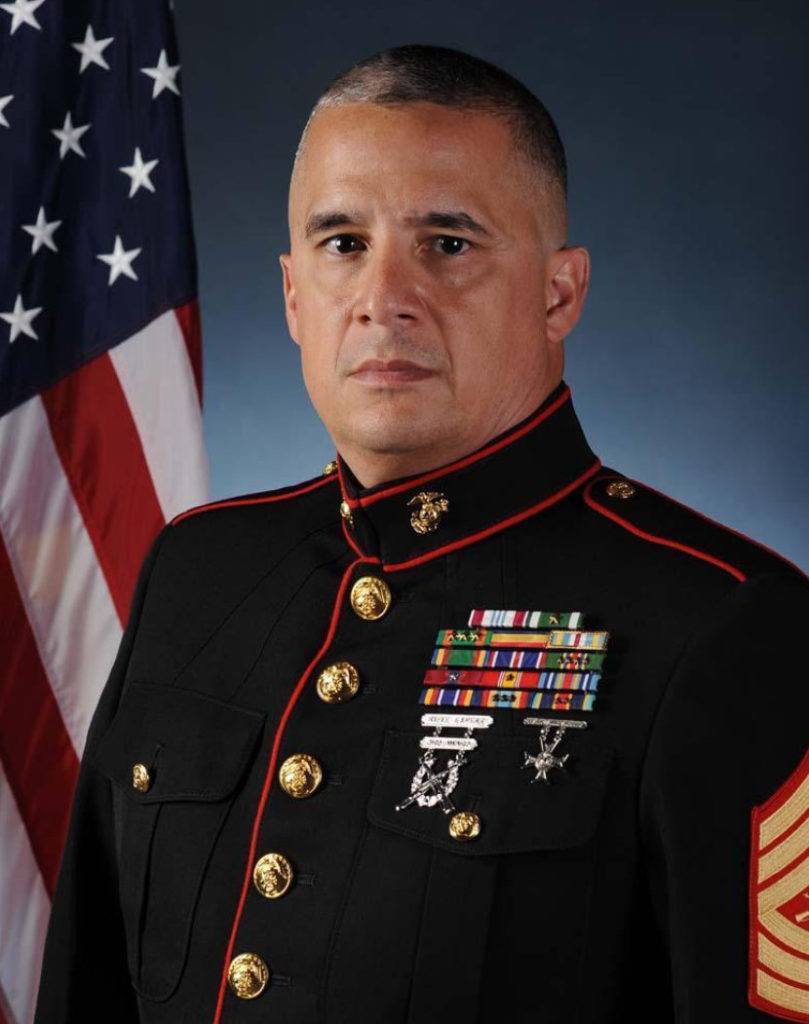 Ray Figueroa was born and raised in Grand Rapids, Michigan. He played multiple sports while in high school which included football, baseball and wrestling, but never really excelled at any. Due to his less than stellar academic record, Ray had barely graduated high school; however, upon high school graduation in 1990, he did attend the local junior college. In the middle of his first semester, he found that being a college student was not for him and dropped out. He would bounce around at various jobs, but at that point had no real long term job prospects or career in sight.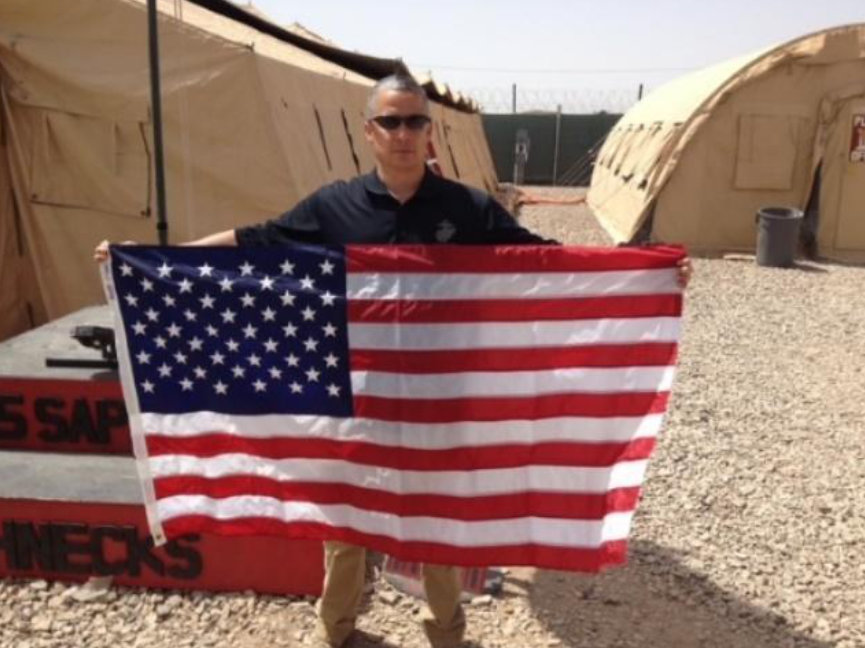 Just two years out of high school, Ray decided to stop and talk with a local military recruiter. Upon arrival at the recruiting office he found that all the recruiters were out to lunch. The only exception was the Marine Corps recruiting office, and that is the point where Ray's life would forever change. Within 72 hours of stepping into that recruiting office, Ray had enlisted and was sworn into the U.S. Marine Corps in January 1992, and would then ship off to bootcamp in November 1992. He would then spend the next 20 years as an active duty Marine and retire in 2012 as a Master Sergeant (E-8). During his time in the Marine Corps, he spent many years deploying and moving around the world, while also raising a family. In 2002, Ray completed an associate degree in general studies from Central Texas College. Ray retired from the Marine Corps in December 2012, and immediately started work as a contractor spending one year in Afghanistan. It was in Afghanistan when Ray completed his bachelor's degree in organizational leadership from Colorado State University Global Campus. Upon returning home from Afghanistan, Ray once again found himself with no real career prospects. He found work as a project manager for a local healthcare system, but it was not something that fulfilled him as much as being a Marine.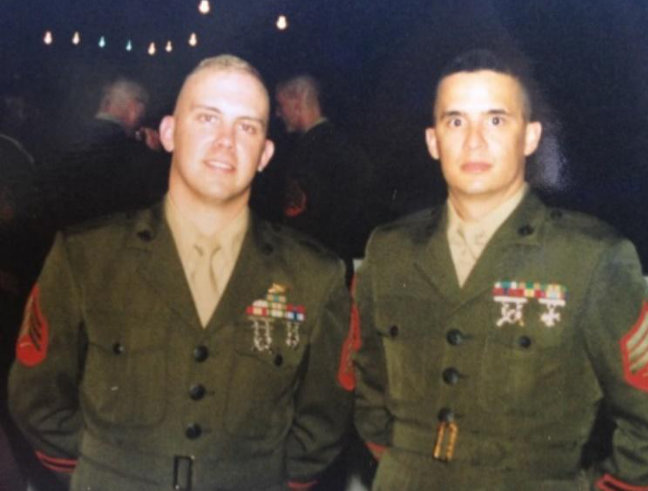 During 2015, Ray would once again find himself back in the classroom and completed his MBA in Global Business from Cornerstone University in 2017. So, the kid who had barely passed
high school, now had 3 college degrees, but was still struggling in how to find a career post military. Fast forward to 2021, Ray was still struggling to find that opportunity that made him feel as though he were part of something where he belonged. On a whim he had reached out to an old friend, Greg Wilson, for some career advice. During that conversation it was revealed that Ray and Greg had many of the same struggles post military retirement. Greg had asked Ray what he had thought about giving umpiring baseball a try and suggested to Ray that he should apply for the upcoming Wounded Warrior Umpire Academy (WWUA). Although Ray had played and had a lifelong love of baseball, he had never called a ball or strike in his life and was at first a bit skeptical if this was something he would be interested in. Upon arrival at the WWUA Camp 2021, Ray had discovered he was not alone in his post military struggles, and the relationships forged at this camp has had a huge impact on his life. At the end of the WWUA camp, Ray had called his first ever strike from behind the plate, and at that moment something clicked in him that made him realize this is where he wanted to be and from that point was all in.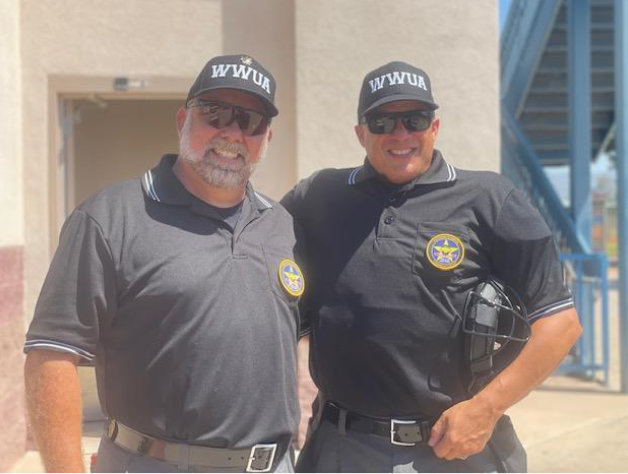 Although Ray was over 50 years old when he attended the 2021 WWUA camp, he wanted to get better and improve upon the skills provided to him by the Academy. During his first six months of being an Alumni, Ray had attended WWUA events in both Arizona and Florida, and he made the decision to register for and attend the 2022, Wendelstedt Professional Umpires Course in Ormond Beach, Florida. Within 3 months of completing the pro course at Wendelstedt, Ray had been assigned his first college game in April 2022, and had also worked many high school and various other college level games. Ray was invited to the 2022 WWUA Camp to serve on the staff as an instructor and the biggest hi-lights of that camp was being able to help the next group of students, and among those veterans included his own son Andrew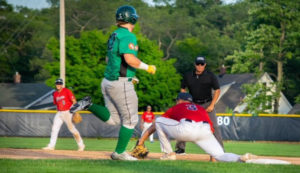 The WWUA has been a turning point in Ray's life, and one that has benefited not only his mental health, but also his physical well-being. Much like the military, umpiring requires that you always present a good appearance while in uniform. It also requires you to demonstrate both military-like bearing and leadership when working games while always seeking ways to improve. Ray now believes he has found that purpose he has been missing since leaving the military, and he is forever thankful that he made that phone call to an old friend. Much like that day nearly 30 years earlier when Ray walked into the local recruiting office on a whim, that phone call he had made on a whim to Greg has had much the same effect in a much shorter time.
Ray now serves on the Wounded Warrior Umpire Academy board and umpires in the Grand Rapids, MI area. Ray also works as a high school substitute teacher and resides with his family in Rockford, MI.