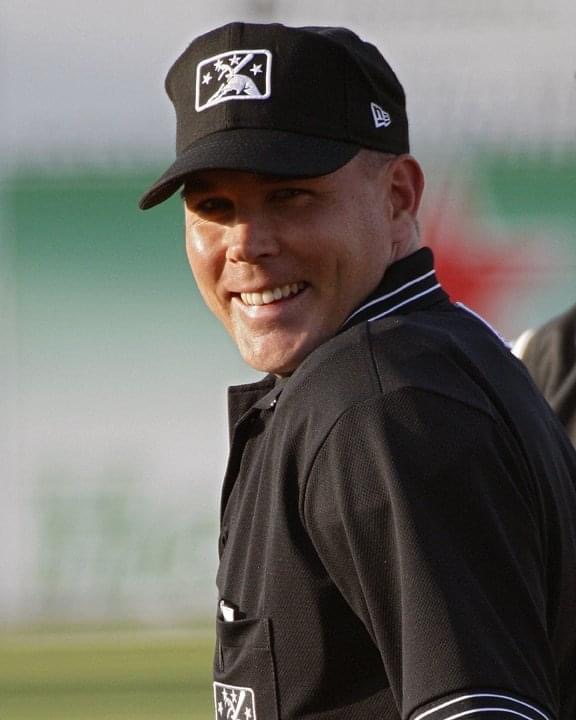 Jon is the son of a Vietnam Veteran and retired Inspector of the Western Australian Police Force. His oldest brother Paul spent over 15 years in the Australian Army (Retired Captain).
Jon and his twin brother Kyle grew up playing T-Ball and Baseball in Perth, Western Australia. At the age of 13 they decided to learn how to Umpire as a way of making some pocket money on weekends. His passion for umpiring led him to officiate numerous Australian National Youth tournaments across the country before being selected to attend the Jim Evans Professional Umpiring Academy in 2004. Jon started his professional umpiring career in 2005 working the Gulf Coast League. Over the next 11 years he would umpire in the North-West League, Mid-West League, California League, Eastern League and the International League. He officiated 3 Allstar games and 7 Championship series.
Jon was added to the MLB Call-up list in 2014 and worked his first MLB Game that year becoming the first and currently the only Australian to do so.
Jon currently resides in Indian Land, SC (basically Charlotte, NC) with his wife Kimberly and two kids Ella & Walker. He umpires Division 1 College Baseball for the ACC, Conference USA and Big South. He worked his first Regional in 2022 and was selected to Umpire the World Baseball Classic qualifiers in Germany, 2022.