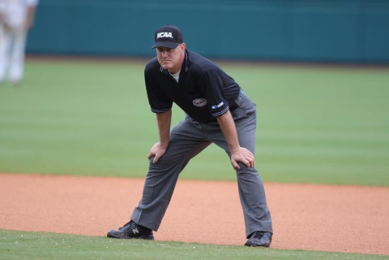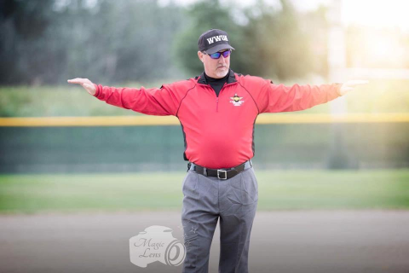 David is the son of a retired Navy Lt. Commander who grew up with baseball in his veins. He started playing baseball at the age of 6 while his father was stationed at Paxucket River, MD. He continued playing through high school and attended Middle Tennessee State University on an Athletic Training Scholarship. During an intersquad scrimmage, the coach asked if he would umpire. He put on catcher's gear and got behind the plate and the rest is history.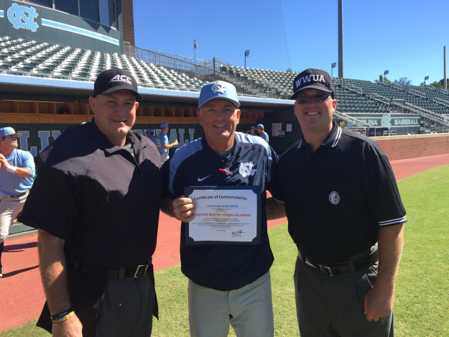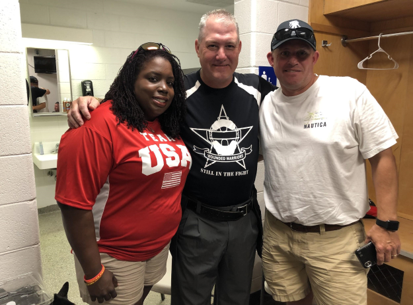 With over 25 years of umpire experience in NCAA Division I baseball, David brings with him a wealth of knowledge to the Wounded Warrior Umpire Academy. He is a 1994 graduate of the Harry Wendlestandt Umpire School and a graduate of Middle Tennessee State University with a degree in Speech Communication. He has umpired in the Southeastern, Ohio Valley, Southern and Sun Belt conferences, and currently officiates NCAA baseball in the Atlantic Coast, Conference USA and Big South Conferences and has worked nine conference tournaments, five NCAA Division II Regionals and the 2005 World Cup of Baseball in The Netherlands.
In 2011 and 2012, he was chosen to umpire the Division II National Championship, working the plate for the Championship game. It was at the National Championship where he was connected with the Wounded Warrior Umpire Academy through Dan Weikle and Greg Wilson. He instructed his first WWUA camp in 2015 and has been with the camp every year since. He is an instructor at various umpire camps in the southeast and serves as Secretary for The Wounded Warrior Umpire Academy.
David is married to Ashley and has two sons, Brooks and Luke. Brooks has followed in his father's footsteps as a collegiate umpire and Luke has signed a scholarship to play baseball at Barton College in North Carolina. The family resides in High Point, NC where David owns and runs his own consulting and training company, Full Count Training,LLC.