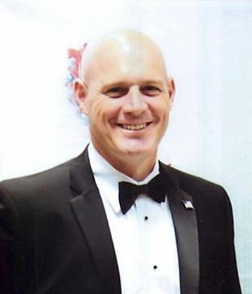 A Texas native, Steve McCormick grew up with a heart for baseball. He played from a young age through high school and into college at Saint Edwards University in Austin, TX. He graduated from Texas Lutheran University with a Bachelor of Arts in Kinesiology in 1994 and earned his Masters of Education (Physical Education and Exercise Science) from Texas State University in 1996.
While working full time, Steve volunteered as a Little League coach, always staying connected with his love for baseball. In 2013, He started umpiring with the Catholic Youth Organization (CYO) sports and became an official with the Texas Association of Sports Officials (TASO). It was during his time with the CYO league where Steve fell in love with umpiring. He knew that he wanted more so in 2015 he started high school baseball umpiring.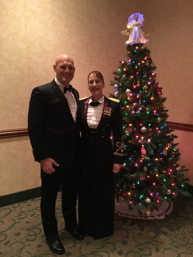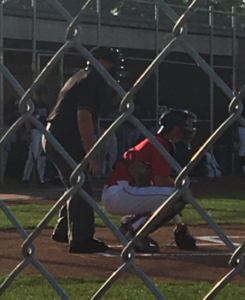 Steve married his wife Bethany, a Colonel in the U.S. Army, in 2016. Soon after they got stationed at Fort Riley, Kansas. Steve immediately got connected with the the Kansas State High School Activities Association (KSHSAA) to continuing umpiring at the high school level. The following year he started his college umpiring with the Kansas Collegiate Athletic Conference (KCAC). In between seasons, Steve would seek out opportunities to grow as an umpire by attending Umpire Camps to include Jim Evans Desert Classic Academy of Professional Umpiring, Desert Challenge: Division II National Umpire Development Clinic and Triple Play Umpiring Camp. It was through the Division II National Umpire Development Clinic that he first heard about the Wounded Warrior Umpire Academy (WWUA).
While at Fort Riley, Steve reached out to the Wounded Warrior Umpire Academy to find out how he could get Wounded Warriors from Fort Riley involved in the program. Steve, then got connected with the Fort Riley Warrior Transition Battalion and shared the opportunity for Soldiers to attend the WWUA camp. Over the past two years, Fort Riley has sent about ten Soldiers to participate in the camp.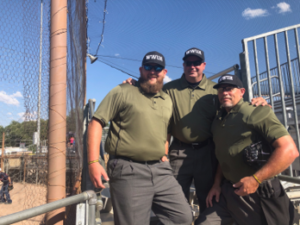 Steve initially attended the camp as a volunteer instructor. Due to his passion and dedication to the WWUA mission, he was asked to become a board member. He accepted the role with honor, knowing that he could help make a difference in the lives of these military veterans. He loves helping warriors find purpose, passion and hope through umpiring.
Steve and his wife are in the process of retiring to a historic farmhouse, built in 1760, in the New Hampshire countryside. He has two grown daughters, a handsome little grandson.