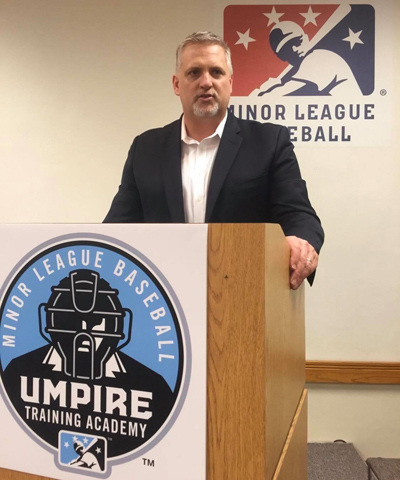 Jim brings multiple backgrounds to the board. Jim heads the leading retailer of umpire sporting goods Ump-Attire.com. As a Grand Slam sponsor to WWUA since its first session, the company donates and coordinates with manufacturers to provide students with full starter sets of top-quality equipment and uniforms.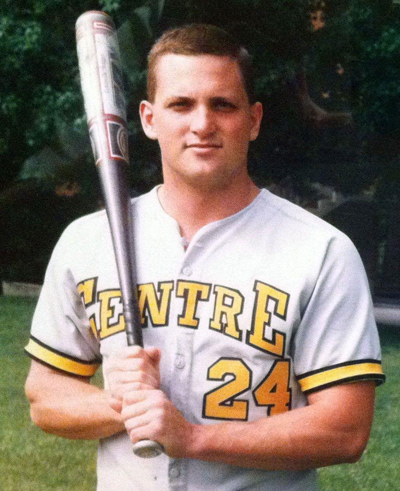 Jim has always had a passion for sports, especially baseball. He is from Harlan, Kentucky where he was named to his high school's All-Century team first baseman. He played at Centre College in Danville, Kentucky, where he was 3-time 1st team all-conference and is known to have hit the longest home run ever there (451 feet).
Jim umpired high school baseball for 2 years. A strong fundamentals teacher, Jim coached 8 years in Little League and 3 years of middle school ball at Christian Academy of Louisville.
After graduating with a degree in psychology and a graduate degree in counseling, Jim worked for 7 years as a vocational rehabilitation counselor where he counseled individuals with physical and mental disabilities. In his role, he specialized in finding each individual's strengths and interests, working around any disabilities, and matching that with jobs and careers. He worked with individuals with a range of disabilities including those all-too-familiar to military veterans including traumatic brain injury, PTSD, amputations, depression and drug & alcohol dependence.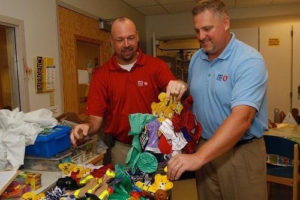 Jim changed careers while working on an MBA at the University of Kentucky when he taught himself web and E-commerce development. He eventually purchased Ump-Attire.com in 2006 and moved it to Louisville, Kentucky where it has averaged 20% growth yearly and was named a "Top Place to Work in Louisville" by Louisville Business First Magazine in 2020.
Jim maintains long-standing relationships through Ump-Attire.com with Minor League Baseball Umpire Development & Training Academy and the National Association of Sports Officials (NASO). He has been involved in sports officiating related charities, Umpires Without Borders, an education and resource provider to umpires in need worldwide and UMPS CARE Charities, the charity of MLB umpires. He served as a 2-term board of director to UMPS CARE from 2012-2018, was named their 2015 Ambassador Award recipient and currently serves as an adviser on their social media committee.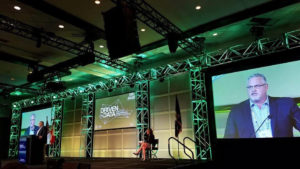 Jim is also co-founder and President of the Christy Owens Scholarship Foundation, where a yearly scholarship is given in memory of a beloved high school classmate.
Jim is a leading world-wide expert, writer and speaker on umpire safety & appearance and advises several umpire gear manufacturers on product development.
He resides in Louisville with his wife Lori, a former elementary school teacher and son Ben, a high school senior. His family, including daughter Lydia, all have vital roles at their family-owned business.